Dosimeter-radiometer MKC-01CA1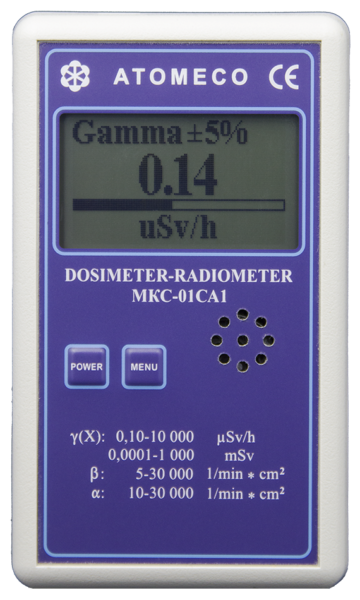 AtomEco SRL company presents on the international market a professional dosimeter-radiometer MKС-01CA1, specially designed to facilitate the work of bank and post office staff in monitoring and detecting the radioactivity of cash banknotes in postal items.
The dosimeter-radiometer MKС-01CA1 is  intended for: measuring the ambient equivalent dose rate and dose of gamma (X-ray) radiation; measuring the density of  beta and alpha particles from contaminated surfaces.
The device is used for searching for radioactive sources, monitoring radioactive contamination of  banknotes and postal items, and assessing the radiation situation.